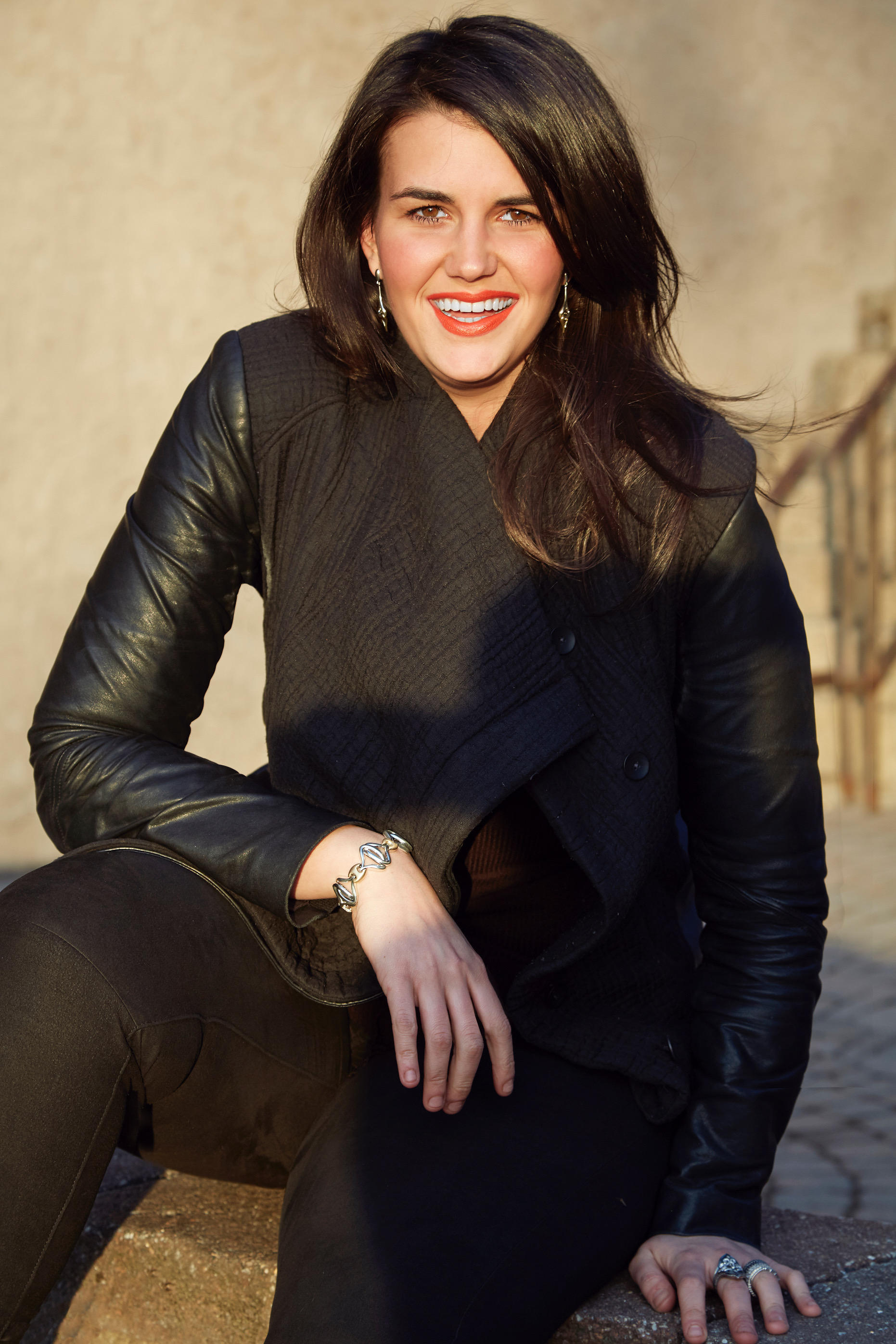 For Tiffany Kay, creating beautiful jewelry is both nature and nurture. The daughter of the late, Scott Kay, Tiffany began working with her father at the age of 7. "I loved going to the office with my father. I wanted to touch all of the jewelry – to the visit the factory – to see how each and every piece was made. I fell in love, at a very young age, with the art jewelry."
Tiffany worked side-by-side with her father for more than 20-years, and the loss of her father took away a huge part of her life. Through the healing process, Tiffany found comfort in knitting. Having made more than 50 scarves and donating all but 4, Tiffany soon started to see the loops, the flow and the infinity deigns of her purl-knit scarves in precious metal - she found her passion for jewelry again.
In March 2018, Tiffany, age 30, launched her first solo collection, Tiffany Kay Studio, which debuted on QVC. Tiffany Kay Studio is a sterling silver collection of 20 designs that incorporate big, bold knit links with semiprecious stones. Signature to Tiffany's style, the pieces are wearable for every day but courageous enough to make a statement. They can be stacked or worn as a single piece. Tiffany Kay Studio, exclusive to QVC, is just the start of the designer's solo career.
"Creating jewelry is home for me. I came back to where I belong - making beautiful, wearable designs that had feeling, emotion and movement. It all started by turning a piece of string into something anybody can wear."
Tiffany Kay was born and raised in New York City. She attended the Fashion Institute of Technology, with expertise is sales merchandising and design. In 2016, she won the award for excellence in the merchandising category from the Women's Jewelry Association.